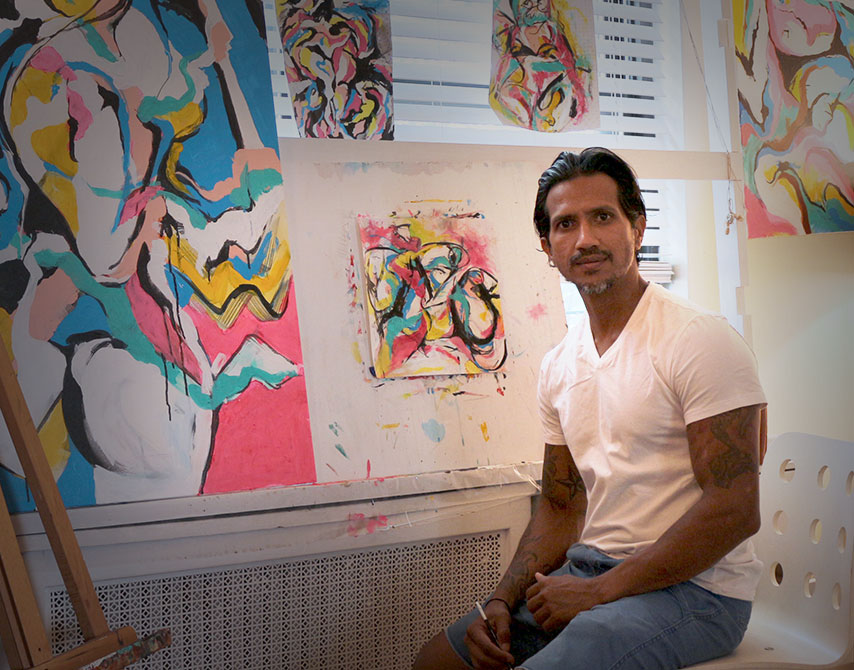 I developed a interest in art and spent a lot of his time crafting my interest at a very young age. Attending the School of Visual Arts in New York City to pursue my passion for art, graduating with a BFA in Fine Arts, with a focus on painting and sculpture developing an interest in digital art.
Today my inspiration for my work is drawn from the digital culture of today and the rustic upbringing filled vivid landscapes, growing up in India, .
Currently live and works at my home studio in Astoria.